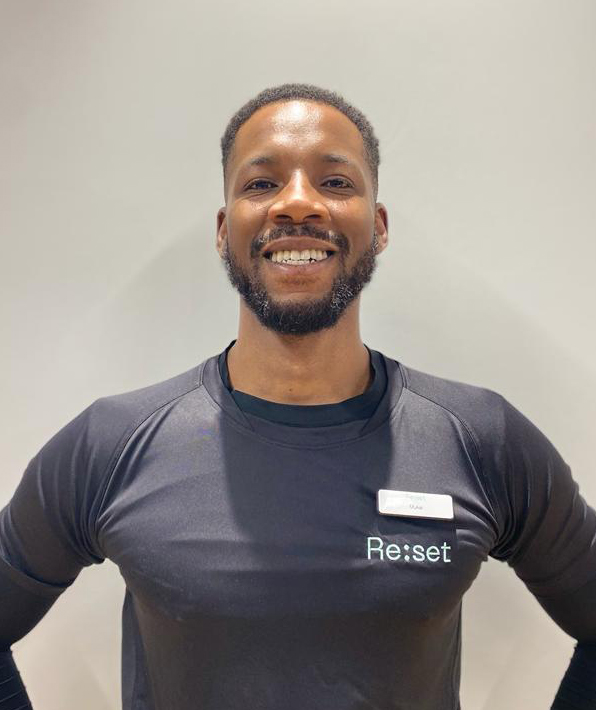 Mukai Moyo
Fitness Advisor
PERSONAL TRAINING
1hr – £25
30min – £15
10 x 1hr sessions – £220
10 x 30min sessions – £130
A bit about myself:
Fitness for me is an avenue that holds many possibilities akin to mental and physical health and needless to say, I take it very seriously. I have completed a BSc Honors degree in Sports Development.
Since then, I have worked in a wide range of corporate and commercial fitness facilities. Most recently I have worked as a personal trainer/fitness coach in central London at shell and coca cola an exercise consultant.
I have been modelling and promoting fitness regimes for individuals in my community for a number of years and I can say I am passionate about the fitness industry.
Why I love my job:
My belief is that health and fitness should be enjoyable it should never feel like another shift at work. It is my belief that my qualifications, skills, experience and enthusiasm for the industry make me stand out as individual. Don't be shy feel free to say hello.
My philosophy:
I believe in actual fitness, rather than appearance of fitness. Actual fitness is the only outcome worthy of intense training which my clients commit to and endure, and is a path to better health of mind, body and spirit.
Hobbies:
Outdoor training, eating, reading, attending fitness interventions.
Relevant Experience/Qualifications:
BA (Hons) Sport Development
Level 3 Advanced Personal Trainer
Level 2 Exercise to Music, Spin, Circuits & Core Stability, sports coaching, sports performance